Dr. Kristy McKiness​
Jennifer Baltazar
Dr. Ian Hoffman
Kristen DiMonda
Jessica Curry
Katie Johnson
Dr. Kristy McKiness​
  TRAUMA SPECIALIST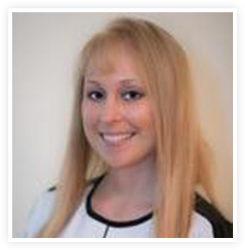 Meet Dr. Kristy McKiness​
Dr. Kristy McKiness Ed.D, LCPC, ACS
Executive Director
Dr. Kristy McKiness Ed.D, LCPC, ACS is the founder of KM Institute LLC, and has been in the helping profession since 2001. She completed her doctorate degree in Counseling and Higher Education at Northern Illinois University. Dr. McKiness has rendered services in settings including jail, emergency room, outpatient, residential, and schools. She highly enjoys working with adolescents and their families as well as adults and couples.
She is dedicated to serving first responders, and completed her doctoral dissertation on police officers perspectives of Crisis Intervention Team (CIT) training. Dr. McKiness has worked with first responders since 2001 through collaboration with CACI and forensic interviewing, providing professional trainings, rendering mental health and substance abuse services to responders and their families, providing officer wellness assessments, and training other clinicians to work with first responders. She serves as the Board President of the Illinois Firefighter Peer Support team. She is also a NEMRT certified trainer for CIT trainings. She holds certifications the areas of sexual assault and domestic violence, is a certified divorce mediator and forensic interviewer, and has a certification as an Approved Clinical Supervisor.
With regard to her clinical style, Dr. McKiness enjoys working with her clients to reach their personal goals while enhancing their emotional wellness. She recognizes change to be a positive part of growth, progress, and opportunities. She believes in empowering her clients to help them identify their strengths as one avenue of creating long last change. Dr. McKiness highly enjoys working with adolescents, adults, couples, and families.
She is also passionate about teaching counselors-in-training, and is an adjunct faculty member in the Northern Illinois University graduate counseling program. She also enjoys providing professional presentations, and has presented at state and national level conferences on a variety of topics including adolescent risk and threat assessment, trauma, and Crisis Intervention Teams (CIT).
Email: Kristy@thekminstitute.com Phone: 331-213-9706
Jennifer Baltazar
Dr. Ian Hoffman
Kristen DiMonda
Jessica Curry
Katie Johnson