Dr. Kristy McKiness​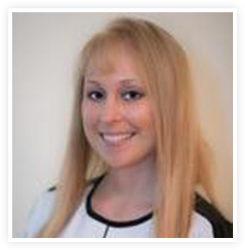 Meet Dr. Kristy McKiness​
Dr. Kristy McKiness Ed.D, LCPC, ACS
Executive Director
Dr. Kristy McKiness Ed.D, LCPC, ACS is the founder of KM Institute LLC, and has been in the helping profession since 2001. She completed her doctorate degree in Counseling and Higher Education at Northern Illinois University. Dr. McKiness has rendered services in settings including jail, emergency room, outpatient, residential, and schools. She highly enjoys working with adolescents and their families as well as adults and couples.
She is dedicated to serving first responders, and completed her doctoral dissertation on police officers perspectives of Crisis Intervention Team (CIT) training. Dr. McKiness has worked with first responders since 2001 through collaboration with CACI and forensic interviewing, providing professional trainings, rendering mental health and substance abuse services to responders and their families, and training other clinicians to work with first responders. She serves as the Clinical Director for the Illinois Firefighter Peer Support Team, and serves as the Board Secretary. She is also a NEMRT certified trainer for CIT trainings. She holds certifications the areas of sexual assault and domestic violence, is a certified divorce mediator and forensic interviewer, and has a certification as an Approved Clinical Supervisor.
With regard to her clinical style, Dr. McKiness enjoys working with her clients to reach their personal goals while enhancing their emotional wellness. She recognizes change to be a positive part of growth, progress, and opportunities. She believes in empowering her clients to help them identify their strengths as one avenue of creating long last change. Dr. McKiness highly enjoys working with adolescents, adults, couples, and families.
She is also passionate about teaching counselors-in-training, and is an adjunct faculty member in the Northen Illinois University graduate counseling program. She also enjoys providing professional presentations, and has presented at state and national level conferences on a variety of topics including adolescent risk and threat assessment, trauma, and Crisis Intervention Teams (CIT).
* Specialties: Anxiety, Depression, Self-Injury, Trauma, Anger management, Grief and loss, Chronic mental illness, Divorce, Relationship issues, Work related issues, Life transition, Domestic violence, Sexual Assault, Adolescent life adjustment, College adjustment for traditional/non-traditional students
Email: Kristy@thekminstitute.com Phone: 331-213-9706
Lisa Wiersema
  TRAUMA SPECIALIST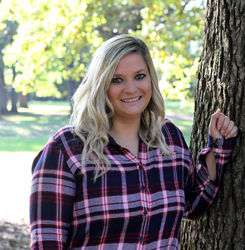 Meet Lisa Wiersema
Lisa Wiersema, LPC
Do you feel like you are alone, not yourself, and/or no one understands you? It is okay to not be okay. Working with Lisa, you will not have to feel alone in this battle. She believe in working as a team providing support and empathy to assist you in creating client specific goals, self-awareness, self-confidence, and skills to work towards your ideal self. Lisa believe that sharing past experiences and stories, and being understood is significant in the road to recovery. Lisa has experience working with children/adolescents, adults, and elders in various settings that include: Inpatient stabilization, partial hospitalization for mental health and chemical dependency, community-based crisis intervention with mental health and substance abuse, emergency rooms, schools, and in-home therapy.
Through these various settings, she has experienced helping people with a variety of concerns including: anxiety, depression, mood disorders, trauma/PTSD, crisis intervention, self-injury, addiction, anger, domestic violence, bullying, foster care, grief and loss, behavior management, sexual assault, oppositional defiance, and school related issues.Lisa practices from research driven theoretical models including Dialectical Behavioral Therapy (DBT), Cognitive Behavioral therapy (CBT), Trauma Focused CBT, Play Therapy, and Motivational Interviewing (MI) to motivate client change. She finds it helpful to provide education and support to children, parents and/or schools, individuals, and couples to assist in understanding emotional needs and managing difficult emotions.
Jennifer Baltazar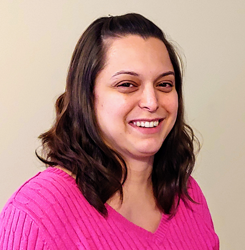 Meet Jennifer Baltazar
We all go through times in our lives that may be difficult to manage on our own, and that are difficult to express to others. However, when we do share with others, we may find that this process can be uplifting and encouraging.
I have worked with clients of all ages from children to older adults with a majority the of time spent working in adolescence through adulthood. I have worked in multiple settings including inpatient hospitalization, adult and adolescent partial hospitalization, and emergency rooms. I work with individuals, couples, and families. I have experience working with various mental disorders including depression, anxiety, bipolar, adjustment disorder, mood disorders, trauma, grief and loss, anger management, substance abuse, difficulty with life transitions, and assist couples and families on improving communication skills and relationship dynamics. As a Licensed Clinical Social Worker, I utilize cognitive behavioral therapy (CBT) and work from a strengths based, client-centered, and solution focused approach in a supportive and nonjudgmental environment. My main focus has been in working with individuals with various mood disorders and substance abuse. I appreciate others for sharing their stories and enjoy learning new things. I have three wonderful but challenging children in very different stages that help to teach me new things every day. I enjoy keeping busy which is generally pretty easy to do.
Javier Banuelos
Meet Javier Banuelos
Javier Banuelos joined the KM Institute LLC team in March 2019. His extensive knowledge and experience of 10 years of billing, credentialing, and claims management has been a crucial support to our practice. His experience with insurance companies on personal and professional levels has contributed to his desire to help others receive best practice service delivery from their insurance provider. Javier's warm and thorough approach to working with our clients is deeply appreciated.
Keva Lucas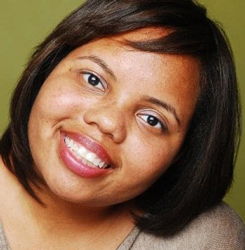 Meet Keva Lucas, MSW LCSW
I am a Licensed Clinical Social worker, and also have a background in the arts. I want you to know that I see you, hear you, and feel you. I recognize that life can be overwhelming, and I look forward to meeting you and hearing your story. Therapy is a safe place for you to share your truth in a non-judgmental space. We will work together to help you develop coping mechanisms that will help you to live your best life.
I am passionate about helping people that are experiencing high distress due to anxiety, depression, or a recent difficult life transition. It is important to me to understand your circumstances so that we can custom create a therapy process that will result in improved psychological health, and to empower your personal wisdom of how to sustain this growth. I welcome the opportunity to work with you and/or your family to create these long lasting changes that support your emotional health.